Hello, dear friends! 👋
Thanks for checking out my new blog! Whether you're following me for the first time or you're back for more about my Billiken in Billings blog from my last AmeriCorps / Jesuit Volunteer Corps Northwest (JVCNW) experience, I'm glad you're here.
I am proud to announce that I am returning to the AmeriCorps ranks as an Outreach Coordinator VISTA for the St. Louis (ACSTL) office! 🎉
For those who know how much I "love" job searching (in the sense that I feel 100% the opposite about it), this is definitely something to celebrate since my search began back in August! And, for those who might not be as familiar with the organization, here are the 3 branches under the Ameri-brella ☂️: 
| NCCC | State & National | VISTA |
| --- | --- | --- |
| Conduct hands-on service projects with a team | Meet community needs through diverse projects | Work with organizations to fight poverty |
As a Jesuit Volunteer (JV), I was a branch of the National program. Now, I will be a VISTA, which stands for Volunteers in Service to America. This position is not considered a "direct service" position, but rather one that focuses on streamlining processes, logistics, and information-sharing with nonprofits—as opposed to volunteers with the Emergency Response Team (ERT), who do things like controlled burns and sandbagging.
"AmeriCorps VISTA members go where the need is greatest: to communities facing poverty, inequity, and unemployment. VISTA members serve in a professional setting building partnerships, writing grants, and organizing volunteers. Above all, VISTA members are catalysts for change, working to advance local solutions."
Here are my overarching goals for the year as written in the position description:
Continue building the capacity of ACSTL by fostering community engagement and enhancing awareness of the organization.
Write/develop the ACSTL monthly newsletter; continue cultivating relationships with local organizations through Service Day partnerships; enhance awareness of ACSTL and recruit volunteers for service opportunities through social media.

Continue building the capacity of ACSTL by developing resources to increase the reach of services offered by the organization.
Assist with enhancing ACSTL Member recruitment efforts; solicit monetary and in-kind resources through social media; engage ACSTL alumni base through the use of social media. Maintain database of Alumni information; promote ACSTL Member wellness and engagement by recognizing Member accomplishments, facilitating feedback, and maintaining the Member Center on website.

Continue building the capacity of ACSTL and the broader St. Louis community to

respond to the critical unmet needs of the poor

and disenfranchised

to eliminate poverty in St. Louis.
Develop/facilitate volunteer training for ACSTL Emergency Winter Warming Shelter (EWWS); use social media platforms to recruit and coordinate volunteers to staff ACSTL EWWS; track individual volunteers and hours served in ACSTL EWWS; plan/execute the annual Share The Warmth fundraiser event.
Continue building the capacity of ACSTL , the broader St. Louis community, and Missouri communities to

respond to disaster

and to advance those stricken by disaster to security and self-sufficiency.
May be deployed to local disasters within Missouri and/or assist remotely on national disasters to recruit, train, and track individual volunteers.
Annual report, legacy document, reporting, budget tracking.
Look for me to accomplish these goals in the year ahead! You can find out more about ACSTL at americorpsstl.org.
---
Where I've Been
I feel like that cousin/niece/friend who, when people think of me, they wonder, "So, wait, where is she now?" Let's break in down:
Chicago
(Jul-Dec 2016)
Since finishing my last term of service with AmeriCorps/JVCNW in Billings, MT📍 I have accomplished many things and been many places. In June 2015, I took a 20-hour Amtrak ride from Glacier National Park to Union Station in Chicago📍 and spent the rest of the year at home in the south 'burbs. Shortly after moving back, I got engaged 💍 to my now husband, Nyre, under the stars and surrounded by friends while camping at Johnson Shut-Ins State Park, MO.
Many attempts were made to find short-term social service work to make some money for my upcoming year at Tulane University. I ended up a baker and barista at a local bakery 🧁 monitoring muffin mixes and mixed coffee drinks, singeing my elbows and fingertips on hot oven doors and trays before sunrise, and banding together with goodhearted coworkers to cover up botched batters before the owner could send us out the door. The job was very stressful and one of several factors that pushed me to a panic attack while on the job. A few months of counseling followed to attempt to reconcile the big transitions happening in my life. Thankfully, I had a few good friends still in the Chicago area who I got to see on a regular basis to help me ride out the in-between time before going back to school.
---
New Orleans
(Jan-Dec 2017)
Thankfully, there are few things a beignet can't fix! In January, my family moved me down to New Orleans📍 to start my Master's of Social Work (MSW).
My practicum (internship) site for the year was Via Link, Inc./Louisiana 2-1-1 📞 where I was a Crisis Intervention Specialist (CIS) and Outreach Coordinator. As a CIS, I had 70+ hours of hotline training to answer the hotlines—Louisiana 2-1-1 , 2-1-1 Crisis, National Suicide Prevention Lifeline, and Angola's Prison Rape Elimination Act (PREA) hotline—and respond to messages on their statewide Crisis Teen Textline and online Crisis Chat. As an Outreach Coordinator, I reached out to schools, nonprofits, after-school organizations, etc., to send student-geared info about Via Link's youth services and to schedule presentations. During the year, I also created 4 resources for the Call Center: Contact Center Specialist Handbook of Native American Tribes in Louisiana, Histories of Native American Tribes in Louisiana, Green Office Initiatives, and Military & Veterans Call Center Specialist Resources
Shortly after I started and before I was fully introduced to all of the agency's facets, I was throw into response efforts following the New Orleans East Tornadoes 🌪 by reviewing multiple news mediums and merging city, state, and national disaster response information to inform 2-1-1 callers.
My practicum site houses contact specialists of the Louisiana 2-1-1 phone line. This line becomes the hub of relief information in the event of a disaster in Louisiana. When I arrived the day after the storms, my email was inundated with dozens of updates, news articles, phone numbers + related recovery information. We trolled the internet for any hint of FEMA involvement since so many callers were asking where they were (FEMA was not approved until this week). Updates streamed in about debris pickup, shelters, document replacement, DSNAP, school closures/ reopenings—the inquiring public relied on us to give them the most up-to-date information + I was thrilled to be part of the effort.
I was even on TV! 🎥 Read about all the ways I got involved in the response in my short-lived grad school blog.
Of course, there was Mardi Gras 🎭 in all its gold, gaudy, glutinous glory. Wishing someone a "Happy Mardi Gras" was as common as "Happy Holidays" or "Merry Christmas". Over two weeks, I saw parades of the Krewes of Freret, Chewbacchus, Barkus, Nyx, Muses, Endymion, Bacchus, Proteus, Orpheus, and Zulu. I even got to walk with the Tulane University Marching Band for the Krewe of Nyx parade! Nyre and high school friend Chellie visited my best friend from SLU and former roommate, Chloe, who was in Baton Rouge📍 for her friend's wedding. It sounds like a lot, but there are about 60 parades over those two weeks—we hardly made a dent! I highly encourage you to see the videos and photos on my other blog to get a feel for it. You just might catch a glimpse of Harry Connick, Jr., amid the madness!
My parents took me to Gulf Shores, AL📍 for my spring break. It was a great break from city life and I had not been to the ocean in many years. I always like that I have lived in places that people want to come visit so they can see more of the United States; I now I probably would not have made it down to Gulf Shores otherwise.
In June, I moved into a second floor apartment "uptown" (west side of the Crescent—no one uses cardinal directions in NOLA because there's no grid) on Broadway Street to save on rent and get out of downtown with another classmate. I am not a city girl, and the thrill of living a stone's throw from Canal Street had quickly worn out.
I eagerly got involved with an organization called Evacuteer, through which I became an Evacuteer trained to handle Evacuspots, or established bus pick-up points utilized during any city-assisted evacuation. I really liked this small, grassroots organization, and I wish I could have been more involved, but we were never activated.
Nonetheless, it was an active hurricane season for everywhere around New Orleans. Tropical Storm Cindy 🚩 sent wind-driven rain through NOLA on June 20 and a short tornado warning, but not much more. Nothing from the Gulf in July, but I'm pretty sure it stormed every afternoon that month, usually between 2-3 PM while walking home from practicum. Then, there was the August 5 floods 🌊, cause by a downburst of 5-10″ of rain across downtown, which wrought major damage and exposed that 8 of the 16 pumps that failed—or, had been secretly non-operational—dealt directly with drainage in the city. Hurricane Harvey 🚩 made landfall on August 25 as a Cat 4, sending wind, rain, and Texas refugees to NOLA. Hurricane Irma 🚩 made landfall over Florida as a Cat 4 around September 10, but not before botching a friends trip to San Juan, which turned into a week in Frisco, CO📍 for us instead. How heartbreaking it was to watch Hurricane Maria 🚩 smash into Puerto Rico as a strong Cat 4 only weeks later on September 20 and to feel that I missed a chance to be one of the last to see the island pre-storm. My phone blew up with alerts ahead of Tropical Storm Nate 🚩, prompting a trip to the Rouse's on Tchoupitoulas Street to stock up. My coworker and I saw Drew Brees 🏈 go into the store ahead of us—and a Saints fan was born. I waited all night on October 7, but Nate straight ghosted New Orleans.
I ran my first Half Marathon🏅 that November. It was a toasty 70° at 7 AM. I finished in 2:08:28 and headed straight to the jambalaya tent. Looking back, I don't know how I found the time to train, but I remember hitting the pavement before 6 AM to beat the sun, looping endlessly around Audubon Park, getting out the door before tropical rains moved in, and feeling part of the cult of runners who seemed to occupy the grassy St. Charles street car tracks at all hours.
In December, I graduated🎓 with my MSW and a Certificate in Disaster Mental Health and Trauma Studies, and without any real job leads. Nevertheless, we celebrated with a last hurrah in the French Quarter. When the long weekend was over, Nyre, Chloe and I drove all my stuff up the misty, foggy Mississippi River valley to Wisconsin, stopping in St. Louis to sleep. Nyre and I spent the holidays with my family in Chicago and Fort Wayne, IN📍 before starting the new year in the same state.
---
Madison
(Jan-Sep 2018)
The windchill was -18° the day Nyre and I moved me into my 200 ft² studio on Spring Street, just a 60 second walk from Camp Randall. Nyre did his best to keep me company a few days a week while working in Horicon, an hour away. I spent most of the week alone, scouring jobs sites, cranking out applications, blasting my space heater, and wondering how a Master's was supposed to be worth it when I felt so bad about not finding a good job. Sleepless nights, restless days, little sunlight and loud neighbors were truly a struggle.
The first job I found was a canvasser for an environmental group. On the first day, I carried as many layers as I could carry on the bus. After running through the script dozens of times, our group set out to ask for donations in an upper-middle class neighborhood. I was with another canvasser to learn the ropes, but I could hardly get a grip when the windchill was single digits and I wanted to cry for 3 of the 4 hours we were outside. Who moves from Louisiana to Wisconsin in winter. Who DOES that. This is irresponsible to have us out here. I was convinced my knees would lock up at any moment. The next morning, I was still cold to the bone and the though of going back made me nauseous. I quit my first job that day.
The next job I found was at Greenbush Bakery 🍩 boxing donuts at 7 AM. Free coffee and sweets might seem like great perks, but I was still walking around town to find something else real quick. After a few weeks, I got a call to interview for a job I applied to in October as an Emergency Phone Worker at Journey Mental Health Center 📞. My experience at Via Link no doubt helped me seal the deal and I started my first "big girl" job. It was stressful, but I was well-supported by experienced crisis workers. It was also part-time, with shifts a few days a week from 12-8 AM, 8 AM-4 PM, or 4 PM-12 AM. So, I left the donut join to find a more flexible option.
I found Neighborhood House Community Center (NHCC)🏠, applied to their Program Coordinator position, and started there part-time in March. After a few months of occasional long days going from Journey from 12-8 AM to Neighborhood House from 10 AM-6 PM, I began to feel like I needed to make a choice. Even though the Emergency Phone Worker job was definitely more in the crisis realm, I began to feel uncontrollable anxiety before my shifts, especially when it came time for my solo overnights. The erratic schedule also brought out the crank monster in me and through a wrench in many weekend plans. Neighborhood House was in several ways the opposite of Journey—easy-going, small staffed, and the phone rang a small fraction as often. And, I had the flexibility to start programs based on my interests. I ended my job at Journey and started full-time at NHCC in July.
Summer in Madison is like another planet compared to winter. All of a sudden, I actually liked it! Nyre and I spent free time riding bikes to festivals, wandering State Street, shopping the Farmer's Market, kayaking and fishing on Lake Monona, finding happy hour deal for every weeknight, and meeting friends through rec league basketball, softball, flag football, and volleyball.
In July, Nyre got news that he would be offered a job with Boeing in St. Louis. It took several weeks for all forms to be signed, but during that time we thought about what it would mean to move back to the city where we met. On one hand, I was excited at the prospect to go back to the place where I grew and changed so much in college, and where I had known I would go back to if given the chance. On the other, I just started feeling settled in and, while Madison was always temporary, I thought we had more time before moving again. Overall, though, we were excited.
That summer was a busy one for wedding and wedding planning! We had Nyre's brother Cyrs's wedding 💑 in Burlington, WI, a farm town near Milwaukee📍, my cousin Caroline's wedding 💑 in downtown Chicago📍, and our wedding 💑 in my south Chicago suburb Flossmoor, IL📍. Each one was unique to each couple and special in its own way. The wedding party came in from all over the country (Boston, Philadelphia, Phoenix, New York, St. Louis, Ames, and Los Angeles) to stand with us, and most of our relatives came from Milwaukee, Chicago, and Fort Wayne. It is true what they say about the day going by so fast that you're lucky if you have time to eat—I never got to have my own donut!
The day after our wedding, Nyre and I flew to Lake Tahoe, CA📍 for a week. We hiked a part of the Pacific Crest Trail/Tahoe Rim Trail, ascended to Lower Cathedral Lake in Yosemite National Park on my 26th birthday, and floated on the lake in an 1800's Venetian gondola. There were mountains for me, beaches for him, and time for both of us to enjoy the calm before the next storm—moving, again.
---
St. Louis
(Oct 2018-present—whew!)
Two days after our return from Lake Tahoe, the moving truck came to Madison and we moved back to St. Louis, thankful both to escape the throes of another Midwest winter and to be back among a large crew of friends. Since then, many nights of pool, video games, board games, and Chinese buffets have transpired. Our STL group is definitely one that likes to travel, and with various members we have eaten amazing barbecue and hesitantly walked through glass mazes in Kansas City, MO📍, survived a panic attack-inducing caving experience in Chattanooga, TN📍, and walked up to swollen post-flood waterfalls in Rising Fawn, GA📍.
While our group gives us a deep bullpen to work with when finding companions for concerts, trivia, bars, Mardi Gras, Enneagram parties, etc., nothing can rejuvenate the soul like a good ol' fashioned Girls Trip. Am I right, ladies? In March, I flew to Washington, D.C.📍 for a long weekend with four other fabulous lady Billikens. We ate great food, indulged in great wine, walked numerous neighborhoods, watched movies that came out in high school, deep belly-laughed, brushed each other's hair, and planned to save for our not-too-distant Dirty 30's (Napa, here we come!).
---
The Call of the Corps
These past seven months have been fun, no doubt. But, I was sad to have left my job at the small, laid back, historic community center. I hoped to find something similar in STL. Months went by with a sprinkling of interviews for positions I could do, but didn't necessarily want to do. I wavered between basking in the sunshine of my open schedule and wallowing in my long days alone in the cloudy, slushy winter with West Wing, Grace & Frankie, and The Office for comfort. But, while enjoyable companions, these beloved characters were not helping me make any loan payments.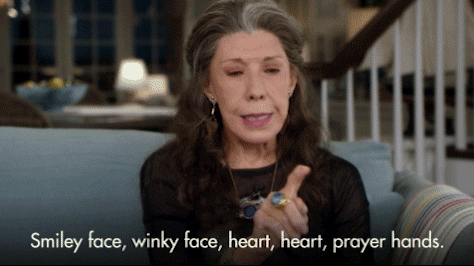 I spent a couple months at a well-known restaurant called Winslow's Home, but I felt myself growing even more restless than when I wasn't working. I constantly felt I was wasting time doing something that didn't make a difference in a way that was meaningful to me. So, I left to focus on something that has always brought me joy—photography. I created a website with my best shots, and even opened an Etsy shop, Ellen Alston Photo, in hopes of sharing my gift and making some money to put toward my loans. 
One day in early March, I was perusing LinkedIn when I came across a position for the ACSTL Emergency Response Team (ERT). I was immediately interested, but the constant deployment/travel schedule was not exactly marriage-friendly. Luckily, the office had this VISTA position ready to be filled immediately and based at the St. Louis office in Soulard, a French-inspired, NOLA-flavored neighborhood south of downtown through which the city's Mardi Gras parade lumbers. After two trips down to the office to meet the folks there, I am confident in this position and finishing up the paperwork in time for my virtual member orientation.
In the meantime, before jumping back into full-time work in mid-May, you can find me, mostly likely, doing any of the following:
reading something from my Goodreads list (follow me!) 📚
improving my Etsy shop and relaunching my professional photography profiles on Instagram and Facebook (follow me!) 📸
training for the Flossmoor Half Marathon in August 🏃‍♀️
enjoying the warm, spring weather in St. Louis ☀️
That was a long one—whew! Thanks for hangin' or skimmin' with me. I look forward to sharing my next Am-venture with you! Remember to follow my blog by clicking on the blue button on the right!
💜Ellen
 

"A spinning brain is a working brain."
—Erin Hannon, The Office,
played by St. Louis celeb Ellie Kemper