Hello and welcome back, dear readers!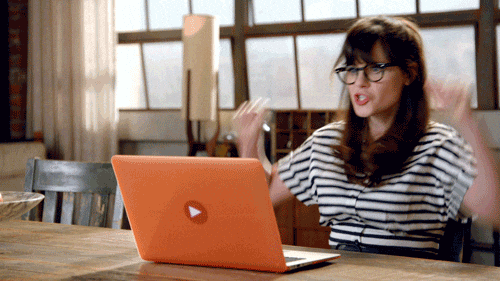 I am so excited that my blog already has 100+ views! 😍 The more you read, the more I am encouraged to write, so thank you for joining me.
Remember to follow my blog to get updates about new posts by clicking on the blue button on the right-side menu, or submitting your email below it!
On Monday, I start my new position as Outreach Coordinator VISTA💙 at AmeriCorps St. Louis (ACSTL). I feel ready to start a new routine, and with all the flooding happening in the area, I hope to get out on a local deployment sooner rather than later. These past two weeks have ebbed and flowed between rainy mornings reading by candlelight and action-packed afternoons of trampoline parks and sand volleyball. Here are some highlights: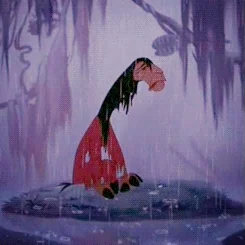 Apartment Hunt 🔍 Our lease in University City is up at the end of June. Though there are many thing we like about our current spot—the quiet neighborhood awash in 1940's brick duplexes and greenery, the mile's walk to the Delmar Loop, south-facing windows streaming in natural light—Nyre and I were on the hunt for another apartment for the reasons we had fallen out of love with it. Mainly, the paper-thin plaster ceiling and squeaky floors that let every sound from our upstairs neighbor echo through our unit, the unfinished basement holding the old washer/dryer hostage, and the expensive radiator heat. For those of you who know how much I love job searching, house-hunting is in that same soul-draining "neighborhood" for me. Oh, the things you learn that you don't want when you move all the time. This episode taught us:
in-unit laundry is a luxury worth pursuing, especially if it means no trips down to a buggy, unfinished basement 🏆
sound-cancelling headphones can only drown out so much noise from upstairs neighbors 😑
once you've had the privilege of renting a house in a regular neighborhood, an apartment building just doesn't have the same appeal 🏡
After several long afternoons of dud after dud—with their dungeons-for-basements, $2.00/load coin laundry, and closets for bedrooms—some diamonds cropped up from rough and renewed our hopes. When it seemed I could not hold any more stress in my shoulders from the constant searching online and in person, we jumped on a lovely new apartment 🏠 nestled in Soulard, the historic French-styled neighborhood south of downtown, and just a few blocks from the ACSTL office. We are very fortunate to have the 2nd and 3rd floors (no loud upstairs neighbors), a private courtyard in the back (a taste of NOLA), and that in-unit washer/dryer (hey-o!). Signing a two-year lease feels like we'll be there for eternity, but we look forward to hanging things on the walls knowing they won't have to come down in less than 12 months.
Great Cycle Challenge 🚴‍♀️ I signed up on a whim having never heard of this before, but I have a personal connection to the cause. The GCC started in 2015 and is a national Children's Cancer Research Fund (CCRF) fundraising initiative that takes place in June. Last November, my cousin Aiden was diagnosed with Acute Lymphoblastic Leukemia (ALL). My goal is to ride 160 miles—the distance across the state of Indiana, where Aiden lives—around St. Louis throughout the month of June and raise $500. Check out my fundraising page 💰 at greatcyclechallenge.com/Riders/EllenAlston to:
learn more about Aiden
make a donation to CCRF
join my Mighty Aiden team, whether you're in STL or elsewhere!
Reading 📖 I signed up for the Goodreads Reading Challenge with a goal of 19 books in 2019. To give you a sense of what I've been reading, here's my list so far:
Real American: A Memoir by Julie Lythcott-Haims
The Sun and Her Flowers by Rupi Kaur
People Before the Park: The Kootenai and Blackfeet before Glacier National Park by Sally Thompson
Cork Dork: A Wine-Fueled Adventure Among the Obsessive Sommeliers, Big Bottle Hunters, and Rogue Scientists Who Taught Me to Live for Taste by Bianca Bosker
The Futilitarians: Our Year of Thinking, Drinking, Grieving, and Reading by Anne Gisleson
The Water Will Come: Rising Seas, Sinking Cities, and the Remaking of the Civilized World by Jeff Goodell
Year of Yes by Shonda Rhimes
The End of Night: Searching for Natural Darkness in an Age of Artificial Light by Paul Bogard
Excellent Daughters: The Secret Lives of Young Women Who Are Transforming the Arab World by Katherine Zoepf
From Scratch: A Memoir of Love, Sicily and Finding Home by Tembi Locke
(currently reading) The Overstory by Richard Powers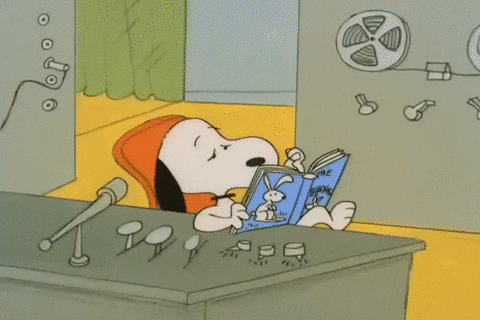 When it comes to reading, nonfiction is my jam— "just the facts, ma'am," is how I roll. I love learning practical things about the real world and stories about real people, and nonfiction gives me that feeling that I'm broadening my general knowledge to be a well-informed citizen and well-rounded person. In my experience, few things help someone appreciate reading what they want, when they want, better than 15 years of school.
Etsy Shop 📸 To help supplement my "just enough to starve on" AmeriCorps stipend, I'm working to crack the Etsy shop formula for success to bring in some money on the side through Ellen Alston Photo. I struggle with the idea of selling things because of lifestyle changes I have tried to maintain since my last AmeriCorps/JVCNW year. While selling things contributes to the culture of clutter, I do think my products can genuinely bring people joy by reminding them of places they love. And, those loans don't pay themselves off—am I right, Millennials?
Half marathon 🏃‍♀️ It was a tough first two weeks of training because it rained more than half the days. Plus, I have not run much since my last Half in November 2017. I used to bike 10 miles one way to work in Madison, but those days feel long gone. Since the deal is sealed that my neighborhood is changing next month, I'm trying to be more intentional about enjoying University City while I'm still here. The long spring makes that easy, with new blooms blazing in phases of new bold colors every week: yellow dogwoods, white pear trees, red Japanese maples, pink crabapples and magnolias, purple redbuds and lilacs, and bright green baby shoots and leaves.
All the Small Things
The Blues are on their way to the 3rd of 4 series they need to win to bring Lord Stanley to STL! Let's Go Blues! 🏒 banners hang all over the city on businesses and restaurants cheering the blue, black and gold on to victory.
We've been filling up yet another giveaway bag in our pre-move purge ✌️. We have only been here for 7+ months, but a little KonMari will keep our moving vehicle slim—and cheap.
The battle against ants 🐜 in our kitchen and bathroom wages on. Just when I think the good ol' baking soda and sugar trick has prevailed, more intruders come crawling across the sink a few days later.
Spring events in St. Louis are many, and we've been to a few, one being the first Twilight Tuesday featuring an Aretha Franklin tribute 🎵 at the Missouri History Museum. I still miss Aretha a lot, but it was a beautiful evening, mild and clear, with people from all over the city gettin' their groove on to the Queen of Soul at a free outdoor concert.
I have just one more CERT 👷‍♀️ (Community Emergency Response Team) class before the disaster simulation test, after which I'll be certified to respond when called upon by the city to support in localized disaster response.
The Pillars 💪
(Caution: JVC buzzwords ahead) As my "sabbatical" draws to an end, I have been discerning how to approach this AmeriCorps position. As you might know from my year with JVC through my Billiken in Billings blog or talking with, it was very immersive. I had to move to a state I had never been to hundreds of miles from nearly everyone I knew. I was also living with four other volunteers I just met at orientation, and who were the only ones who really understood what the evolving JVC experience was like compared to friends we made in town.
This time around, things are a little different: I live in a city that I've known for about 5 years; a dozen friends live within a 15-minute drive; I'm married and live with a husband working a traditional corporate job; mountain lions aren't an occupational hazard; and I (am 99% sure that we) will stay in St. Louis beyond my 12-month contract.
So, the question I've been sitting on is: How immersed am I trying to be this year? I plan to keep the pillars I spent so much time with in JVC in mind this year. Here's what I'm thinking…
Community
I will intentionally meet with AmeriCorps volunteers outside of work once per month to make new friends and build connections
I will look to support local businesses in the Soulard community first when making necessary purchases
I will keep up with this blog to let my community across the country know what I'm learning and accomplishing
Simple Living
I will keep my personal spending within the AmeriCorps budget while continuing to pay my loans and contribute to household expenses
I will use the Buyer-archy of Needs to reflect on the things I think I needs vs. want, and how to support my community with my necessary purchases
Social & Ecological Justice
I will attend one community social justice-related meeting, event, etc., once per month to keep up-to-date on what's going on in the greater STL community
I will read about a social justice issue every other book to expand my knowledge beyond the scope of my position
I will bike or walk to/from the office to limit my environmental impact
Spirituality & Reflection
I will complete a "Five Finger Examen" (which I learned as a JV) at the end of every workday to keep me focused on doing my best work (thumb – a "thumb's up" moment I'm grateful for; pointer – where to direct my attention regarding what happened today; middle – where I disregarded others and leaned on my own understanding/agenda; ring – relationships that need forgiveness today; pinky – what hooked my attention today that I want to be free of tomorrow)
I will share my experiences and reflections in this blog
We'll see how that all goes! Thank you so much for reading, and I look forward to sharing how my first few weeks go in my next post.
Remember to follow this blog by clicking on the blue button on the right-side menu, or adding your email just below that!
💜Ellen
"I've always had a connection with St. Louis as soon as I got to New York I wanted to come back here. I've always considered this my primary home. I have a lot of friends here and it's a friendly city, it's a great city and it's great to come back to."

St. Louis celeb John Goodman