Hello again, dear readers! 👋
Thanks for checking in on how the first two weeks of my new AmeriCorps position went. My delay in updates comes from WordPress erasing large excerpts of my drafts and having trouble accommodating my photos. In any case, I hope to get on a regular posting schedule very soon!
Without further ado, let's jump in!
The Office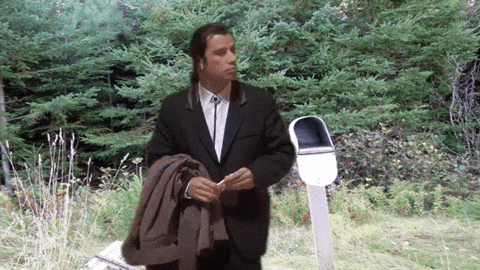 The brick compound that is AmeriCorps St. Louis has housed the organization for 25 years. It was once used for barrel storage by Anheuser-Busch, complete with bomb shelter-level basement and exposed brick walls accented with brightly painted plaster walls in the upstairs offices. There are seemingly endless corridors, rooms within rooms, shelves stocked with disaster and recruitment supplies, and workshop and storage spaces.
We are a small office in terms of personnel, like most nonprofit offices I've worked in. Here's a rundown of the "HQ" roster. Everyone apart from the ERT members is at the office most of the time:
Staff
1 Executive Director
1 Director of Operations
1 Program Director (ERT supervisor)
1 Membership Services Director (VISTA supervisor)
Volunteers
1 Stewardship Coordinator
1 Disaster Support Fellow
12 2nd-year ERTs
30 1st-year ERTs
3 VISTAS (me!)
Animals
Beto the Beta fish 🐟
Jax the scaredy dog 🐕
Squirrels in the ceiling above the break room
The two other VISTAs have been in their positions since November and they were ERT members before that. They have great rapport with the current members and clearly have a good understanding of how things run around here. I'm grateful to have them here to push me up the learning curve!
I am the first VISTA my supervisor has had that didn't come from the ERT ranks.
With that comes plenty of, "What does [acronym] stand for?" from my end and "Oh yeah! That means…" from hers. She has been very friendly, laid back, and supportive as I have settled in. Between allergies, colds, and the ever-running A/C, we are all a sniffly bunch. 🤧 Other sounds heard 'round the office include slamming metal doors, scattered desk phones, barking dogs, sneezes, laughter, and drills, chain saws, booms, and crashes floating from the workshops and van yard. 🤷‍♀️
The wifi has been a troubling factor over these two weeks, and we have resorted to hot spots in our offices at times to keep us going in our mostly web-based work. It reminds me of New Orleans where the internet would go out across the city and everyone would throw their hands up wondering what to do now. Only 2 out of our 3 air conditioners work as the summer season begins with the year's first 90° days. ☀️ The water pressure is also finicky, with very hot water sometimes being the only option. Such is the state of so many nonprofits!
Week 1, May 13-17 | Easing In
I arrived to the office as the last gear-laden trucks and ERT members pulled out of the back lot and headed out to the week's conservation sites. I got reacquainted with some folks I met when visiting the office a couple weeks ago and met some new people, too. I donned a new official ACSTL t-shirt, dusted off my old "A" pin from my last AmeriCorps year (adding it to my resurrected JVC fleece for double the service vibes), and got down to the slow business of looking over all the accounts ACSTL uses and moderates.
I made updates to the website as a way to get used to Squarespace, which I'd never used before, such as adding my bio to the VISTA page, updating the map of where the volunteers are, inserting some splashes of color, and refreshing the fonts and titles. Having spent time moving around the site map, I constructed a new sitemap proposal. In an effort to enliven our LinkedIn account, I gained admin access and plan to use the account to engage with the public on a more professional platform than, say, Facebook or Instagram. I also jumped on the chance to expand my own network and connect with more folks in the professional disaster community in St. Louis. I passed the 300 connections mark! #adulting
I blew a tire on my way to work on my third day. 👎 What could have been a rough start to the day turned into an opportunity to walk through the neighborhood where Nyre and I are moving to next month. 👍 It truly feels like having one foot mid-Mississippi River and one in the delta.
My crosstown commute by bike took me about 45 minutes; walking takes me twice as long. It's 1 mile to the Metro stop closest to the UCity apartment, a 15 minute train ride, then 2 miles to the office. STL is not the most bike-minded city, but most main roads I take have bike lanes and I otherwise skirt through neighborhoods. In case you do not know, St. Louis is quite hilly. Walking is honestly easier even though some parts near the I-44 underpass are not the best, even in daylight. Luckily, there are Lime scooters 🛴 aplenty in Soulard, so I can scoot back downtown in a jiff at the end of the day. When the wind is right, I smell yeast from the Anheuser-Busch brewery less than a mile south of the office.
On Friday morning, I had my first brush with the Winter Warming Shelter (WWS). Unfortunately, it was in the form of bad news. A long-time volunteer who helped shuttle people to warming shelters around the city was sent to prison for a shocking crime that no one expected. The coordinator who broke the news to us was very upset and unsure how it will affect next year's operation. Time will tell, and I was sure we would all manage to get through it by next winter.
At my first weekly Friday afternoon meeting, the ERT members who were not on a 10-day assignment returned dust-doused, dirt-deviled, and sweat-stained from their conservation sites where they'd been since Monday. The members sank into the meeting room couches and bathed in the A/C with great relief, their mud-caked boots faded with wear, khaki outdoor pants spotted with paint, and yellowed hats rested on suntanned temples. Nerf guns newly purchased from Wal-Mart were dispatched at unsuspecting victims, wary motions to pet Jax the scaredy-dog were attempted, and a sense of family (and the scent of a hot week's hard work) wafted in more strongly with each team that returned the office. There are about three months left of their service year, and the unspoken bond of having accomplished and overcome many things together was palpable.
Many introduced themselves to me with "Great to meet you!"s and "Welcome!"s and "Happy to have you!"s. Some asked, "Are you the new VISTA?" "Are you Ellen?" "Are you one of us (ERT) now?" and "When did you start?" The "Where are you from?" question gets harder for me to answer with every move, so for now I say I moved back to St. Louis last fall and see where that goes.
The meeting commenced with a rundown of each site's activities from the week. Summarized activities included spraying invasives like bush honeysuckle, constructing trail, felling trees, painting buildings, and firelining at places like Mark Twain National Forest, Tingler Prairie Conservation Area, and Echo Bluff State Park with organizations like the Department of Natural Resources, Missouri Department of Conservation, and the Ozark Trail Association. The supervisors asked about equipment issues, which each site seemed to have. Vans with names like Seawolf and Vanna White had new dents and oil leaks, and a few chainsaws were out of commission. Funny moments and triumphant highlights were given her due by way of snaps from the group.
Even by the end of my first week—after chatting with some staff and volunteers around the office, going out to lunch at a local gyro spot with fellow office staff, and garnering invites to movie nights and float trips—I could feel that I was back with my people.
---
Week 2 | Wild Weather
Monday, May 20 | Monday mornings at ACSTL start at 0700. After a weekend of recuperation, the ERT members assembled at the office ready for the week's tasks, with several teams going back to their previous sites. The supervisors reminded members keep up hygiene routines as much as possible to keep springtime sniffles from spreading and advised that the weather could be a risk this week. Little did we know how stormy the week would prove to be!
Monday did indeed kick off an active weather week. All day, forecasts touted dangerous weather from Texas to Illinois. I kept an eye on the radar, watching for strong cells and wondering how much action we might get in St. Louis. It wasn't until 2:00 AM Tuesday that the storms came rolling through.
Tuesday, May 21 | Catching up sleepily with the morning news, I learned that the storms that disturbed my slumber had dropped 20+ tornadoes across Texas, Oklahoma, Kansas, and Missouri, with another round on the way today. My phone lit up with Tornado Watches and Flood Warnings ahead of the system. It was hard to focus on the day's work with so much happening in the weather world.
Despite not yet knowing the criteria for deployment, I couldn't help but wonder if ERT would be called to respond—and if I could go with them.
Tracking weather and waiting to deploy? It's a dream come true!
That morning, we also learned that the President approved a Major Disaster Declaration for 13 counties in the State of Missouri (FEMA-4435-DR-MO) to provide aid and hazard mitigation "[f]or severe storms, straight-line winds, and flooding that occurred March 11 to April 16, 2019." That same day, I happened upon a presentation in our Google Drive about the importance of ERT and resource management in determining if a disaster declaration gets approved. Before FEMA can officially commit financial support to a community (from a small town to a whole state), that community must be sure it can pay 25% of the recovery effort costs (FEMA pays 75%). It takes communities time to calculate the potential costs, its viable resources, and its realistic ability to cover their share.
Here's where ERT comes in. There is a dollar amount attached to every donated good and hour of volunteer time. Not only do ERT members volunteer their time to help in the recovery (which = $), they also help manage donated resources (which also = $), so communities can use the monetary value to put toward their 25%!
Wednesday, May 22 | With no whiff of weather-related changes in the ERT schedule, today's tasks consisted mostly of website work, helping the Executive Director's wife move out of her office, cleaning out some old boxes in the old barrel cellar, and going over some ERT and disaster information training. A small group of ERT members came back from a 10-day assignment, so now I believe I have met all of them.
I learned more about a the budding Summer Outreach (SO) extension of the WWS. The only services we provide to people who are homeless right now are opening our downstairs showers on Fridays and giving folks an address to receive their mail. The lady who runs WWS, and now SO, is continuing a project started last summer that handed out sandwiches and snack bags to people who are homeless around Soulard.
At day's end, I hustled home before the impending squall line got too close. Sirens in University City went off around 5:40 PM when I was a block from home. They went off occasionally for over an hour. Grey and green skies swirled above my neighbor and me as we stood in the street watching the bellowing beast move in. Once it hit, 15 minutes of wind and rain sent rivers down the curbs of our street. The rain lightened, and Nyre and I donned our rain gear and went out to a bar to watch the Blues win Game 6!
While it was the end of the San Jose Sharks' playoff run, it wasn't the end of the rain. And it was the beginning of an active week for deployments.
Thursday, May 23 | Thursday morning's commute found me sluggish from another stormy, poor night's sleep. It was muggy as a rain forest and I wondered how ERT goes a whole week without showering when I hardly want to go 2 blocks. (I later learned that they stay in locations with access to showers.) NPR brought more news of tornado touchdowns, particularly a "large" and "destructive" tornado that struck Jefferson City, Missouri's capital, and another that hit Carl Junction, a small town in the southwest region of the state near Joplin (it was also the 6 year anniversary of the Joplin tornado). Missouri Task Force 1, one of 28 FEMA Urban Search and Rescue Teams, started search operations overnight.
Again, I wondered if ERT would get the call.
Shortly after arriving in the office, the Program Director sent an email saying initial discussions about ERT volunteer management and debris removal operations were in the works for Jefferson City, and he was waiting on information from state and VOAD (Volunteer Organizations Active in Disasters) partners to determine response needs and actions. Before lunch, the team doing conversation work in Rolla, MO, was deployed straight to Jeff City to support the response effort. Also, the American Red Cross planned a Resource Fair for Calhoun County, IL, after an estimated 150 homes were impacted by storms and called ERT asking for help register survivors. As the other teams made their way back to the office that afternoon, weather updates were shared and folks signed up to help at the Resource Fair.
Not only is Missouri weathering hail, strong winds and tornadoes, but also the Missouri, Illinois, and Mississippi Rivers are at flood stage.
Although I wasn't involved in this round of response, I hope to finish up my training and be ready for the next one!
Friday, May 24 | Friday's service day split those of us who weren't in Jeff City or Calhoun County between the Missouri Botanical Gardens and Forest ReLeaf. I was with the latter group, and we spent the near-record high day at the only community-assisted nonprofit tree nursery in the region. My team spent the day pulling weeds, planting grey dogwood trees, loading up small trees in trucks to be delivered elsewhere, and attempting to correct a contractor's mistake that loaded mulch too high up on some young trees' trunks at a public soccer park. 🌳
By lunchtime, any natural or medicinal defenses I built up against the great pollinated outdoors were overwhelmed and I was besieged by incessant sneezing and puffy eyes such as I hadn't surrendered to in years. I also silently watched little red bumps feared to be poison ivy pop up on my arms. I felt too "green" to ask around if it was something to be concerned about, so I washed with soap and water and hoped for the best.
(Thankfully, it wasn't poison ivy after all!) 🙅‍♀️
So much of the day felt VJV ("very 'Jesuit Volunteer'"), which I loved. People seem genuinely interested in getting to know me, even in their short time left in the program.
---
Outside of Work
Whew! That's a lot of weather updates for folks who don't really want to know. Thanks for hangin' in there if it's not your jam.
Now, let's talk fests!
Fests and Friends | St. Louis has a strong summer fest lineup to contend with. Nyre and I have spent our weekend meeting friends at events like the Schlafly Art Outside Fest 🎨, which featured local artists showcasing their creations while a live band played and dogs tangled up with people left and right. We also went to Urban Chestnut's Maifest 🍻, which a mutual friend and I picked so we could see baby goats (which we missed, sadly . . .). Laughs and libations were shared nonetheless while sharing memories from RA life and JVCNW.
With warmer weather comes a slew of outdoor sports. I've been working on throwing a football 🏈, brushing up on my frisbee skills 🥏, loosening up my arm throwing a softball 🥎, trying something new like Topgolf 🏌️‍♀️, and getting in a handful of sand volleyball games 🏐.
Aside from casual sports get-togethers, Nyre and I have been to a Going Away party for a couple of good friends who are moving to Portland and we got an Indian engagement party, complete with countless beautiful saris, a curry and naan buffet, and choreographed dances.
Great Cycle Challenge | With a broken bike and last-minute trips out of time, I have not been publicizing this as well and I wanted! So, as I still prepare to ride to raise money for the Children's Cancer Research Fund in June, I was surprised that my Mighty Aiden team gained a new team member! Having even one other person riding in honor of my cousin brings me hope that the message about the fundraiser will spread. As of now, I have raised $120.84 of my $500 goal. You can make a difference for kids like Aiden by donating to my page!
Aiden and I were even on a big screen in Times Square to raise awareness for the GCC! I was too out of sorts that week to get out an announcement in time for folks to look for us, but you can watch the video to see me at ~1:59:20 (-2:02:30) and see Mighty Aiden at 2:39:39 (-1:22:15)!
---
I look forward to posting more about my recent deployments soon, so please check back! And remember that you can sign up to receive email notifications about my posts through this website (check the right side menu!)
Let's Go Blues! 💛
Ellen