Welcome back, readers! 👋
Week 4 was another action-packed week with my second deployment to another MARC, a stop in another state, and my first go at sandbagging.
---
Monday, June 3 | There was a notable lack of energy from the team at the 0700 briefing. Some folks had just returned from several days of sandbagging in Clarksville, MO, and there may have been some residual sleepiness following the weekend's late-night Blues game. But not from me because I've gone from a 40 minute to a 5 minute commute after moving this past weekend! I was walking on air having arrived without even breaking a sweat. 😏
Today was business as usual with me working on the May newsletter, new website draft, and Emergency Management Institute training on the Incident Command System (ICS). Fifteen minutes before the end of the day, Kenan, the Program Director, asking Jane and I if we wanted to help at a MARC (multi-agency resource center) in Carl Junction, MO, just north of Joplin. The tornado that struck Jefferson City touched down in this area first. It was going to be a 4+ hour trek, but I was ready for another short deployment!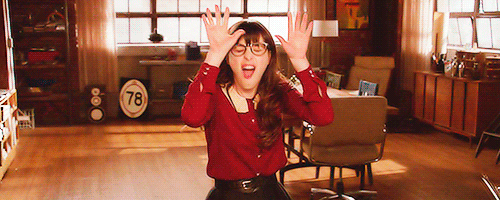 ---
Tuesday, June 4 | Morning brought news of a Blues win and a Stanley Cup series tied at 2-2. I skipped down to the office by 0630 and our team of five headed west to Carl Junction. There was talk of Waffle House and the (in)famous Uranus Fudge Factory in Uranus, MO, and we wondered what would happen to Clarksville as seasonal flooding continues. We fueled up at a chic coffee shop called Eurasia Coffee & Tea in Springfield, MO, and after a delicious breakfast sandwich and Earl Grey tea, I was primed for the job as we rolled up to the Carl Junction MARC around 1230.
Carl Junction has a shiny, new community center where we set up shop with the few dozen other organizations, some of which I recognized from last week's MARC in Jefferson City. This MARC was slower than that one but, even if it had been busy, I'm sure the registration process still would have gone smoothly with all of us having MARC experience. By the end, 42 households had registered for assistance. 📝
We broke down our station quickly and made dinner plans with the ERTs staying at nearby Prairie State Park for a 10-day conversation assignment. Some people on my team had never been to Kansas before, so there was much rejoicing when we crossed the border on our way to Pittsburgh, KS—home of Pittsburg State University and a main street lined with a dozen gorilla statues (the university's mascot). Dinner at El Caballo de Oro was full of chipper conversation, chips, and salsa. I appreciate that many ERT members are still interested in getting to know me and explain their inside jokes so I laugh along, too.
The end of dinner came all too soon. Even at 2100, in the early-summer sky hung a haze of teal over the black trees hiding the horizon and under the light of a sliver of a moon and the night's first stars. Our two-truck caravan departed night with the windows down and the radio up.
The cool, fresh, damp, cornfield air whipped through the cabin
as we sang old rock hits to the small town neighborhoods we drove through—
and I was very happy to be where I was and with this team.
We zoomed down country roads on the heels of the team in front of us, leading the way to our accommodations. Looking out over fuzzy, grey fields, I realized it was the first time this year I'd see fireflies. We turned through clusters of shambly, junk-yard, loose-dog houses and hit dirt road as the last of the day's light folded. We turned a corner and the truck was nearly swallowed by prairie on both sides. We rolled up the windows to protect us from flying ticks and we all went into deer watch mode. Though one scurried across our path, there were no collisions (like AAA would have been able to find out us wherever we were).
According to the Missouri Department of Natural Resources, tallgrass prairies once covered over 1/3 of the state. Now, that number is less than 1%, most of which is protected by Prairie State Park—and we were in the thick of it.
Regal Tallgrass Prairie Nature Center was like the sole sailboat on a motionless black sea. Tired though we were from a long day, the Prairie State Park team gave us a rundown of things to know for our one night stay. First, lock the truck to avoid giving any locals on meth a funhouse to terrorize. Second, if the toilets run for too long after they're flushed, the delicate sewer system will overflow and we will wake up to a gravel lot turned literal waste land, so we were shown where the emergency water shut off was. Third, get up in time to enjoy the sunrise!
Our MARC team joined the slumber party in what looked like the 3-room Nature Center's education space, complete with boxes of dusty books, wood paneled walls, and a separate room filled with file cabinets, nature magazines, and old technology. There were mice in the mini fridge for the bull snake in the lobby, and the only bison we saw during our stay was the stuffed one in the display case.
The whole situation reminded me so much of JVC, and my "pick a spot and go to sleep" instincts awakened as I got ready for bed. The 10-day team had set up the chairs to make "rooms" to give the space a more homey feel. Having not used my sleeping pad in months, I wondered if it had any holes and how much sleep I would actually get. Yet, in a way, I felt at home and deeply grateful to be there, because AmeriCorps is the only program I know that can send me to a place like this with such lovely people as these.
---
Wednesday, June 5 | I woke up freezing cold around 0300, wondering how I could have been so naive not to pack an extra blanket with how easily I get cold. Unsure of where the thermostat was located—and too nervous to accidentally trampled a new friend in the dark—I shivered in solitude wondering how to occupy my mind until morning. Thankfully, someone else got up and shut off the box fan on the other side of the room. With the draft abated, I thankfully fell back asleep.
A few hours later, I emerged from the windowless sleep quarters to wide windows revealing the sun peaking over undulating prairie fields dotted with wildflowers.
A couple folks had been up for a little while hoping to catch a glimpse of some live bison, but to no avail. Through puffy eyes, I packed my bags and headed for the truck. The scene was like nothing I had ever seen in Missouri (granted, I haven't visited too many places in the state). The crisp morning air cleared my lungs in a way that I can only describe as when you vacuum that cobwebbed corner of your house that you always forget about. And when you clean it, you feel some kind of accomplishment. I couldn't see any other structures around, though over the hill to the north was a campground. I didn't want to leave.
But, Waffle House was calling and we must go. My MARC team packed out, hugged our hosts, and wished them luck on the rest of their assignment. Rumbling down the dirt road heading south out of the park, we watched a deer race alongside our truck only to cut in front of us and continue bounding through the brush like a show off.
Did you know Springfield, MO, has six Waffle Houses? The more you know! We stopped at one so our team member who had never been to Waffle House could check it off the list.
When I arrived back at the office five hours later, a package had arrived for me containing my AmeriCorps VISTA nalgene, polo, and tote bag. I couldn't get more legit with the Ameri-swag I had acquired so far.
Another deployment in the books!
---
Thursday, June 6 | The week's fun wasn't over yet, though! A small sandbagging opportunity came up in South County and I jumped on it. Two Members I just got back from Carl Junction with joined in. The house was south of Lemay Park, which was completely underwater from the River des Peres canal. Several surrounding streets were flooded out and it took some finagling to get to the house.
Three-fourths of wall in front of the garage was already done by the residents, so we just filled in the ends and some holes in the middle. The folks living in the house kept saying things like, "They definitely know what they're doing," and "You guys are professionals!" Meanwhile, we thought to ourselves, not bad for our first time sandbagging!
The residents were very grateful we came out, and I was surprised how much they helped out, especially considering they spent most of the previous day building most of the wall. They sent us on our way with some bags of baseball peanuts as a sign of their gratitude after we insisted that they do not need to pay us.
I understand better why projects get pushed back because of last-minute assignments!
Friday, June 7 | This morning, the Executive Director, Bruce, talked to us VISTAs about a project involving an AmeriCorps National Civilian Community Corps (NCCC) team and a statewide intake call center that might come down the line.
As waters recede and communities gather more information on how many people are affected, state estimates say several 1,000 homes have been impacted by weather and flooding since the end of April.
Bruce explained that we need a way to count and track who has been affected and how to get help out to communities that don't have many resources and individuals with high "social vulnerability." With more details to come, I once again feel like I'm at the right place at the right time, and I will learn a lot if this project comes to pass.
For now, hundreds of communities across the state have to wait for the water to go down.
And hope more rain doesn't slow the process.
---
Thank you very much for reading!
Ellen