Hello, readers!
I've been a little behind on my posts. Thanks for those who have asked me when the next one's will be up! It encourages me to keep writing, and it makes me feel pretty cool to have fans! 🤩😎 This week, I talk about the ups and downs of the jobs, my Great Cycle Challenge, and a fun coincidence. Enjoy!
---
Monday, June 17 | My supervisor came back from her two-week trip to India, so we're back to full staff again. I appreciate that all the staff come to the Monday briefings and Friday debriefings—it helps the office feel like one full force for good. 💪 With the meeting finished and teams packing out, I continued on with the day by working on the May newsletter updates and my website draft.
---
Tuesday, June 18 | As with all jobs, eventually the honeymoon phase loses some luster. Today, I was frustrated by a perceived, continued lack of interest in my new website draft and ideas. After asking for feedback numerous times and receiving none until now from my supervisor, I sense a feeling of obligation from my colleagues to use what I made since, well, I spent so much time on it. This feels an instance where my perception as a new person of the organization's needs does not seem to match the priorities of those who have been here for a minute. I hope to get some new projects soon to prove I'm trying to be helpful and make improve things, and not putting around on projects that look like busy work. Everyone has those days.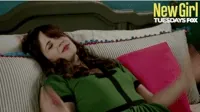 After I left the office, I tried working out my frustration on my recently repaired bike, thinking a ride might help me shake it off, get to know the neighborhood better, and finally get going on my Great Cycle Challenge (though I'm posting this in July, you can still make a donation!). Pedaling through Soulard at the end of the workday turned out to be a mistake. After some boisterous cat-callers shouted after me that "someone should put a ring on it" (joke's on them), someone rolled through a stop sign (a common characteristic of STL drivers) and I had to yell multiple times before they stopped within a few feet of hitting me in the middle of the intersection. I called it quits after 2.5 miles, more irritated than before, and vowed never to venture out by bicycle after work again—I'll go in the morning, before all these people wake up.
---
Wednesday, June 19 | This morning, I put in 12.7 hilly miles before getting to the office. I felt good accomplishing something for my health before even starting the workday. And, no near-collisions—yay! But, long ago I gave up trusting drivers to stop when they're supposed to, so I served up plenty of Beyonce-level-intensity eye contact to anyone rolling up to an intersection I was rolling through first. 👀 My Achilles' protested the little-prepared-for and long ride for most of the day, but otherwise I was not as tired as I expected to be.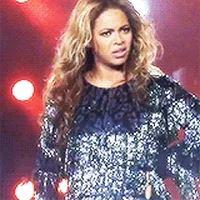 We had a two hour meeting with two of the three the folks most involved with the Friday showers and Winter Warming Shelter for people who are homeless, unhomed, unhoused, and unsheltered. I learned more about how summer and winter outreach operate, how AmeriCorps serves as a cog in the bigger machine of  shelter services in St. Louis, and how bureaucracy hurts efforts to effectively support these populations. I have a lot of respect for the Winter Outreach folks who run services out of our building. It's clear they have the passion and patience (most of the time!). Though it's mid-summer, the next winter shelter season is right around the corner, and I've been told many times that I'll have a hand in many of its operations.
---
Thursday, June 20 | Instead of returning yesterday morning's South Broadway route, I chose a much less industrial 13.1 path to, around, and from Tower Grove Park. Getting out around 6:00 seems like the ideal time to ride before the park fills with the bulk of the morning exercisers who make it there around 6:30. By the time I get back home and get ready for work, I'm usually ready ahead of schedule, too!
I had quite the small world! moment today. In my website work today, I was assembling a chronology of AmeriCorps St. Louis' deployments over the past 25 years. I discovered that one ERT member deployed to the Mission Fire in Durango, Colorado, in 2002—the same summer my family went on our first vacation there! Our cousins were building a house out there and we were the first of the extended family to make the cross-country trek to visit them. Because of how close the fire on Missionary Ridge was getting to a point at which the fire would force a major evacuation, we went back and forth about making the trip, even within the days of our departure. Thankfully, the fire line held, and our vacation was a smash. It seems like an uncanny connection between my life and ending up here at AmeriCorps St. Louis.
It's unfortunate that the U.S. Women's National Team is competing in the World Cup in a country whose time zone doesn't allow prime time game viewing here in the States. I, though, fortunately work in an office that supports having the games on! This afternoon we watched from the toasty conference room as the U.S. beat Sweden. ⚽️
---
Friday, June 21 | This morning's ride was 10.1 miles. By the time I arrived at the office, the wispy anvils of western storms were already reaching over I-55. Lunchtime rolled around with a thunderhead bearing down on little ol' Soulard, so Jane, Brenna, and I made a break for the popular neighborhood gyro shop, hoping to get back before the rain. We awaited our wraps and bowls while watching the churning, green clouds and grey downpour move in. We were stranded at the gyro place, surrounded by lightning strikes and flooded streets, so we called in a rescue mission and Wren drive the five blocks to pick us up.
Today I noticed who really runs the AmeriCorps St. Louis office—the women, that's who!
Most days, the only dudes in the office are Jax the dog and Beto the Beta fish. Executive Director Bruce, Program Coordinator Kenan, and VISTA Jimmy are certainly doing valuable things outside the office (serving at MARCs, building relationships in Montana, contacting statewide relief agencies, etc.). Today, I just happened to notice that some days the office is one big Girls' Room where, in true AmeriCorps fashion, the ladies are #gettingthingsdone.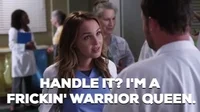 The ERT teams returned this afternoon in good spirits from successful assignments this week. There was notably much rejoicing over the food that was had at local dessert joints and main dinner chains (luxuries for many, since weekly sites are often out of the way of such delicacies as Dairy Queen, Dunkin Donuts, and the like).
---
Thanks for reading, y'all!
Ellen