Hello, readers! 👋
Thanks for checking in as a catch up on some posts from June. This week wasn't the best, but it was not without accomplishment.
---
Monday, June 24 | This morning's meeting felt like a full room—most of the 40-some ERT Members, full staff, all VISTAs, and 2 dogs—with teams set to start three 10-day assignments, two 5-day assignments, and 1 statewide MARC marathon. I'm bummed that I'm not on the MARC team; it's one of the few ways I can get out into the field. I talked myself into being okay with staying by remembering that I need to be back in town by Friday to leave for a wedding, and I couldn't quite tell if they'd be back by then. I wish the team good luck—listening to people asking for assistance for 8 hours or more at back-to-back-to-back MARCs will be a fulfilling, and perhaps draining, endeavor.
During the meeting, there was a bed bug scare. After weeks of hearing about the little pests infiltrating the AmeriCorps houses throughout the year, we at the office worry about them finding a home here. This would be bad news not just for the general well-being of us office folk (I don't want to bring work home with me, especially that kind), but also for our budget, with expensive fumigation treatments, and for the winter warming shelter, which we can't have if there are bed bugs. It turns out it was only a tick . . . which isn't necessarily better in my book. I've heard from ERT that the ticks are relentless on their conservation assignments, and bringing them back is just part of the job no matter how they mitigate their exposure. Taking no chances, Kenan ordered that the couch upon which the tick was discovered be cast into the dumpster, along with another couch where a bug sighting occurred last week.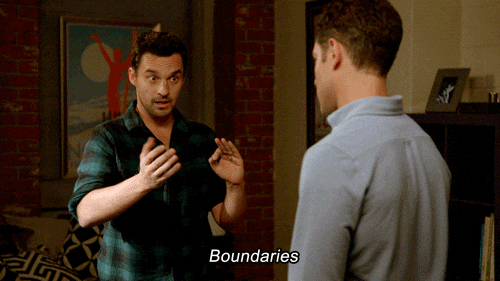 I'm staying busy enough, but I don't much feel like chatting with folks today. Just want to keep my head down and do my website work. On days like this, it's nice that the office is quiet most of the time.
---
Tuesday, June 25 | I'm starting to get tired of working on the website all the time, especially since I feel like the only one invested in it. I made a point at the weekly VISTA meeting to ask for more projects so I can switch it up. Maybe that will help me enjoy my time at the office more than I have so far this week.
I added some tasks to my docket, including one of my own that I think will be useful. We have a bunch of scattered rosters from AmeriCorps years past around the office and on our Google Drive. It'd be nice to have them all in one place for reference. So, I created a master alumni archive and I plan to get all 25 years of alumni entered before the next crop starts in September.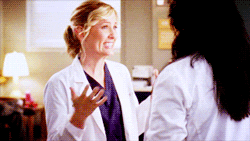 Speaking of the new Members, I'm excited to meet them in the fall. They've been introducing themselves in the new Year 26 Facebook group, and their experiences and hobbies are as diverse as the group I've gotten to know over the past few months.
---
Wednesday, June 26 | After a few days of sitting in a mental rut, I got back on the saddle and logged 13 miles this morning. I really like getting to the office early and having accomplished something already. Not only that, but the simple fruit fly traps (apple cider vinegar in a dish with a few drops of dish soap) I set out yesterday caught ~20 flies in all since I left yesterday. More accomplishments haha.
I dabbled in several projects today, which felt good. I'm happy to have more things to work on instead of spending all day on Squarespace. I added more alumni names to roster archive, filled in the June newsletter with a feature about Gov. Parsons visiting Clarksville and meeting the ERT Members holding back the water there, and worked with my supervisor on changes I can make to the website draft I created.
The day ended on a high note as an afternoon storm blew in quickly and fiercely, dropping little hail pellets and wicked lightning bolts.
It's definitely my kind of office when we can stand at a window and gasp! and ooh! at a good storm. 
---
Thursday, June 27 | Worked on the alumni roster archive all day today. I'm still not feeling my typical chipper self, so this was a good task to pass the time quietly and organize things to my liking. My goal is to list every year's ERT and Education Corps on the alumni hub I'm building for the website. It is tedious work trying to decipher handwriting, cross-checking addresses and phone numbers, making sure everyone is account for multiple years that they served. I hope it is a helpful reference once it's done.
---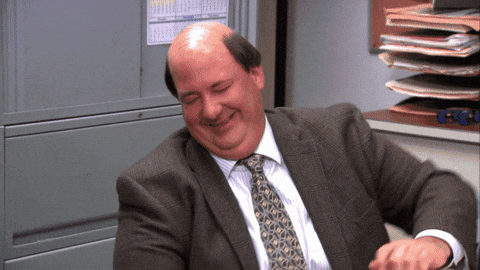 Friday, June 28 | Maybe it's the democratic candidates talking about everything that's wrong with the way we're doing things. Maybe it's social media feeds full of dire crises asking for my money or signature. Maybe it's settling into the 9-5 desk job grind and missing when I could make my own schedule. Maybe it's nervous uncertainty about the health of family members. Maybe it's the ebb and flow of the first year of marriage. Whatever it is, this week was tough. I decided to stay off social media and NPR to stem the seemingly endless flow of bad news and instead to feed my brain with Lizzo, Beyoncé, and the Infamous Stringdusters.
Jane and I have had a lot to talk about following the debates. She was a political science major and really gets into this kind of thing. Jimmy has been gone at MARCs since Tuesday, so we've had some good bonding time.
Before heading out for the weekend, I worked more on the June newsletter so it can be done not long after June in over. Canva is much easier to maneuver around now, so I can get more done in less time. Like the newsletter in all its colors, pictures, and blurbs, I enjoyed working on a new ERT brochure that tells people what we're about. I look forward to the fall when I can get onto some campuses and let high school seniors through graduate students know about ERT.
---
Thanks for reading!
Ellen