Hello, readers! 👋
Thanks for checking in to see how my year with AmeriCorps St. Louis is going. In this last post before my trip to Montana, I met with several community partners who reminded me that all is not doom and gloom, and there are countless people working hard to make the world a better place. Enjoy! 💚
---
Monday, July 15 | This morning's meeting included updates on Tropical Storm Barry with a side of, "We'll see what happens." This late in the year it's hard to imagine we would have much time to respond in the near future. We heard updates from the Montana team about trailwork along the Continential Divide Trail (CDT) and other projects happening around the Madison district. Members were also reminded to always consider others' safety following an incident where a Member out in Montana got bear sprayed in their eyes because the canister was attached to the outside of someone's pack, and moving the pack fired the spray because the lock was off. 👀 Lastly, our new weed whip was christened with its name, Hwhip, and joined the ranks of all our other named tools.
The teams dispersed and the usual start of the week buzz of activity commenced. There was some extra pep in the step of those in the office because Bruce, our Executive Director, was back from Montana for today and tomorrow, so everyone wanted to make sure he saw several things needing his approval.
Later that morning, with Barry's first raindrops blurring the windshield, Kenan, Jane, and I headed to O'Fallon Park in one of our green pickup trucks that smelled profusely of body odor. O'Fallon Park is a new site for ACSTL. Bordered on one side by I-70 and not far from the Mississippi River, the park is nestled between the Bellefontaine Cemetery and the College Hill, North Riverfront, O'Fallon, and Penrose neighborhoods. 
The park dates back to 1908 as part of a 600 acre land holding under Col. John O'Fallon, William Clark's nephew, who came to St. Louis after the War of 1812.
O'Fallon lived an adventurous life not without controversy, but he shared his great wealth with the city of St. Louis in the form of land donations that established areas for SLU, WashU, and O'Fallon Park. Today, the park's 126.6 acres are surrounded by a residential neighborhood and are home to the O'Fallon Park Rec Complex (which houses the Gateway Region YMCA), a woodland trail, O'Fallon Park Lake punctuated by a small island covered by trees and big white birds, the historic O'Fallon Park Boathouse, basketball courts, softball fields, football fields, tennis courts, pavilions, a splash pad, and a playground. The O'Fallon neighborhood, an underserved region of North St. Louis, was over 96% Black according to the 2010 Census. To learn about the history of the area, click here.
We met the O'Fallon Park ERT Members under the tree canopy near the Rec Complex where Jane and I saw where they had trimmed the brush impeding the trail corridor and had reconstructed worn tread. Joining ERT were some participants of Outdoor Youth Corps (OYC), a teen summer employment program available through the Missouri Botanical Gardens. This program gives youth ages 16-24 the chance to, "Get paid to work alongside Missouri Botanical Garden staff, industry professionals, and fellow citizens as you design, plant, create and care for colorful gardens and habitats, lead community clean-ups and action projects, and gain new knowledge and skills necessary for future careers." ERT took time to show OYC how they constructed parts of the tread to account for runoff that wouldn't cause further erosion.
Barry's rains spike through the overstory with annoying persistence, so we decided to take this party back to HQ. We shuttled OYC to Soulard to show them around our office and shop and ERT did a presentation about how to clear trail corridor. They also talked about how they've come from diverse education and background experiences and how AmeriCorps has opened new opportunities for them. Before OYC headed out, Jane and I interviewed Nelson Curran, the Community Program Coordinator overseeing OYC.
---
Tuesday, July 16 | Today, on the heels of Tropical Storm Barry's overnight rain, Jane and I biked to the monthly meeting of the Near South Side Coalition (NSSC), which is organized by Purina, at the Near Southside Employment Coalition. I love coalitions. One of the great things I think about being a social worker is brushing up with so many of them. Over a dozen organizations sent representatives; each one had the chance to talk about what they do, events coming up at their agencies, and things they could use help with (usually spreading the word about the events). School supply drives, canned food collections, and book giveaways—oh my! There were a few other VISTAs there, too. It's nice to see other folks in the same boat, #gettingthingsdone and all. Some of the organizations mentioned recent bike rack acquisitions, so Jane and I asked them for more info about that so we might get closer to getting one for the office. 🚴‍♀️
Dan, the Purina rep, talked about how employees want to partner with NSSC more consistently, so he wants to work with some interns to create non-profit profiles, organize a non-profit fair in a couple months, and figure out an online volunteering system by the end of next year. As Outreach Coordinator, I hope to be part of that process! I'm also thinking these agencies could potentially be Service Day partners next year (another responsibility of my position).
After getting back to the office with restored hope in the world, we spent the day publishing the June newsletter, working on the summaries of service, adjusting the ERT brochure, and formatting more of the large History of Disaster Experience document.
---
Wednesday, July 17 | All remnants of Tropical Storm Barry were long gone, leaving behind a pristine, blue dome ready to bubble up with the oncoming heat wave. While walking around the office, I overheard our part-time ERT, part-time other Stewardship Coordinator calling around to find third wave places to sleep on the road to Montana. It didn't sound like it was going well. But, I figured we'd make it work somehow. We'd have all our camping gear anyway! I finished transcribing the interview with Nelson Curran, the Community Programs Coordinator supervising OYC, then I prepped my updates for the VISTA meeting. This week's meeting ended with more details about Montana. I was starting to finally get a better picture what it might be like now that we had a schedule to work from. After the meeting, the last thing we covered was the new and improved Disaster Drive, which Jimmy, Kenan, and a couple dedicated ERT Members have been working on all year. It's essential a giant resource with information on anything ERT might need when on disaster, whether it's quickly reviewing what a PIO does (Public Information Officer) or how to best volunteer large scale volunteer clean-up operations. It was a very impressive bulk of knowledge scrupulously outlined and precisely organized. It'll be a great resource for Year 26 and beyond!
---
Thursday, July 18 | One more day out on the town! Jane, Kelley, and I met Zippy—the Winter/Summer Outreach coordinator who helps run the winter shelter and Friday showers at ACSTL—at the Volunteer Managers Breakfast at United Way of Greater St. Louis. We piled our plates with catered fruit, eggs, breakfast potatoes, and quiche, and blue and white mugs of coffee and tea cluttered the plastic tables. All of us United Way partners at the breakfast—about 80 in all—introduced ourselves briefly. I recognized about half the organizations from when I lived in St. Louis in undergrad, and all were doing great things around the city. Another heaping helping of restored faith in humanity!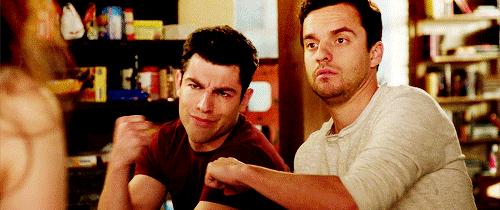 During the presentation by various UW Volunteer Center staff members, we learned about their Volunteer Management Training Series, Volunteer Center Certification, Episodic Program/Group Volunteer Project Management Certification, and Volunteer Management Libraries, and other ways to improve our volunteer management like membership with the Metropolitan Volunteer Management Association (MVMA) and the Chancellor's Certificate in Volunteer Management. When we got back to the office, I made sure to transfer my notes to our next meeting agenda so we could all keep track of the opportunities we could learn from.
---
Friday, July 19 | Last full day in the office before Big Sky Country!
We at the office did a little invasive plant removal of our own today. We pulled weeds and cleaned up the beds and sidewalks in front of the office before the heat index could get over 100°. I love weeding; it's cathartic and provides the instant gratification of visible results. It relieved the residual stress I didn't realize I was carrying around from a tiff that bubbled up outside of work yesterday. I felt much better after landscaping. And, it felt like another small way for me to show that I'm ready for a day or two on project in Montana.
I love living so close to work that I can walk home to shower and be back in less than half an hour! I spent the afternoon on various small projects: catching up on all our Facebook notifications so we can better track comments needing responses and inviting new people to like our page; updating our list a current partners and sponsors based on scattered lists from over the years; double checking contact information in the Master Alumni Roster based on paper printouts; and adding finishing touches to some summaries of service for our partners.
I got two shoutouts at the afternoon debrief. Some folks who check the ERT Alumni Networking page complimented Jane and me for all our job postings over the past several weeks. It goes to show that people are paying attention! And, my efforts in trapping literally dozens of fruit flies with apple cider vinegar and dish soap also got a round of snaps. Small though these recognitions may be, they make me feel like part of the team, and I'm even more excited to head out with everyone next week!
---
Thanks for reading!
Ellen